07.05.2021
change 07.05.2021
Stash of 9th century Carolingian Empire deniers found near Biskupiec
Credit: Museum in Ostróda
Over 100 silver deniers minted in the 9th century by the rulers of the Carolingian dynasty has been found at a dig in Poland.
The treasure found during archaeological digs near Biskupiec (Warmia-Masuria Province, includes 118 silver coins and their fragments - deniers of the emperor Louis the Pious (814-840) and an obol of Charles the Bald (840-877). 
According to lead archaeologist Łukasz Szczepański from the Museum in Ostróda, the treasure of early medieval Carolingian coins in the area is unusual as up until now, in this part of Europe archaeologists found only individual coins minted in Western European mints from that period. 
In the 9th century, in the lands inhabited by the Prussian tribes, Arab coins dominated, used in trade mainly in the form of coin fragments.
Earlier unique finds of Carolingian coins included three deniers discovered in Janów Pomorski, on the site of the legendary Viking Age emporium Truso. Among them are two deniers of Louis the Pious; one of them, used as a pendant, is considered to be one of the oldest items related to the Christian religion in this part of Europe.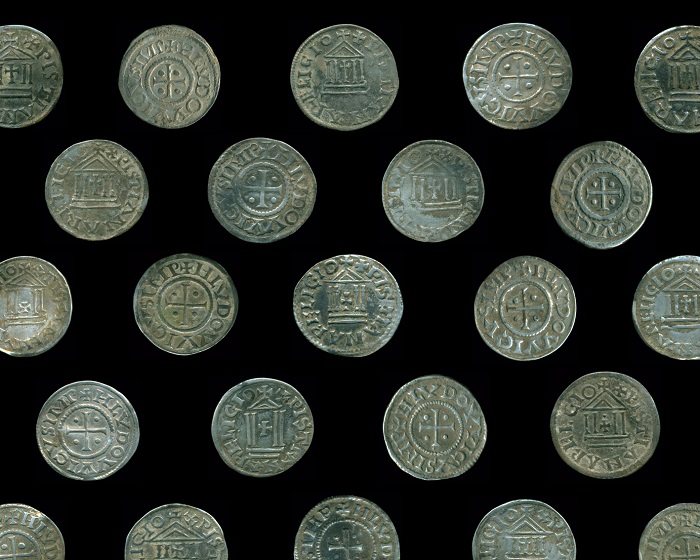 The area near Biskupiec, where the treasure of Carolingian deniers was found, is the former Slavic-Prussian border. The coins were probably hidden in an uninhabited area covered with forest but so far archaeologists have not found any traces of a settlement or a cemetery from the 9th century.
Szczepański said: "The settlement in Truso and the related activity of the Vikings is currently the most readable clue that may indicate how the treasure reached the territory of ancient Prussia. In the 9th century, we notice a clear increase in the threat posed by the Vikings taking part in the invasions of Western Europe. For example, Paris was besieged in 845. At the same time, the Scandinavians engage in trade in the Baltic zone."
The most recent treasure was found in the basin of Osa and Drwęca. Both rivers could be communication arteries and signposts leading to the mouth of the Vistula and the Vistula Lagoon, where a famous trading centre and Viking port was located.
The treasure will be presented to the public for the first time in the Ostróda museum in mid-May, during the Long Night of Museums. Then the artefacts will be subjected to detailed analyses.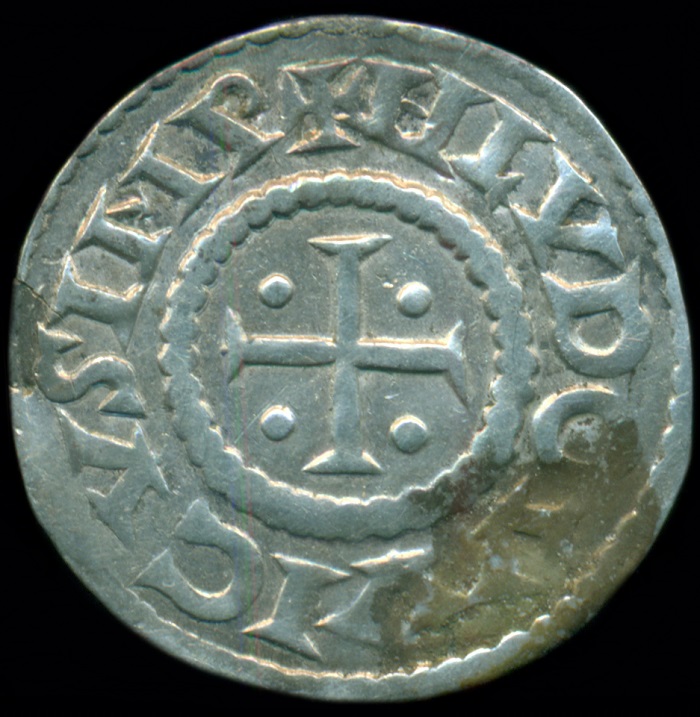 The first trace of the treasure was discovered in November 2020, but was kept secret until the end of excavations in the spring. The discovery was made by members of the Detector Association 'Gryf', who found the first two coins and fragments of two more with metal detectors. 
They notified the conservation services and archaeologists, whom they later helped during the research as volunteers. (PAP)
author: Marcin Boguszewski
mbo/ pat/ kap/
tr. RL